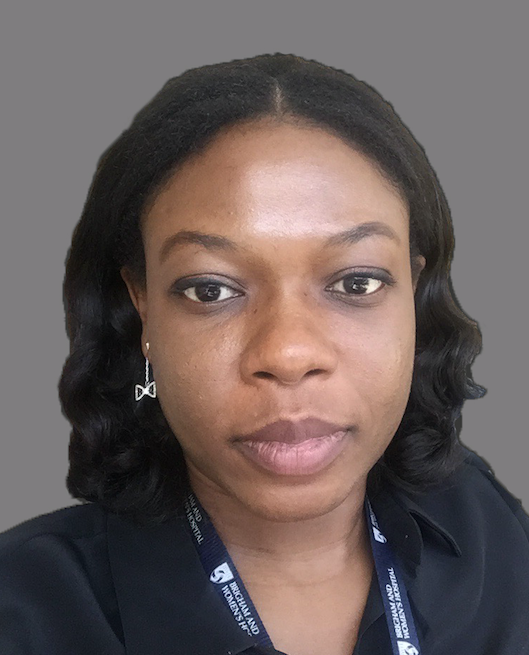 Olabimpe S. Fashanu, M.B.,Ch.B.
Harvard Title
Instructor in Medicine
Administrative and Hospital Title
Director, BWH Sleep Program at Lemuel Shattuck Hospital
Other Affiliation
Division of Sleep and Circadian Disorders, Brigham and Women's Hospital
Address
Brigham and Women's Faulkner Hospital
1153 Centre Street, Suite 5K
Boston, MA 02130
Publications View
Prevalence and correlates of periodic limb movements in OSA and the effect of CPAP therapy.
BPAP for CPAP failures: For the many or the few.
The effect of CPAP on HRQOL as measured by the Quality of Well-Being Self Administered Questionaire (QWB-SA).
Clinical and Polysomnographic Correlates of Subjective Sleepiness in Mild Obstructive Sleep Apnea.
Sleep and Health, MA Grandner (Ed.)
Authors: Javaheri S, Omobomi O, Redline S
Insufficient Sleep and Cardiovascular Disease Risk

A Requiem for the Clinical Use of the Epworth Sleepiness Scale.
Positional therapy in the management of positional obstructive sleep apnea-a review of the current literature.
Sleep Medicine Board Review Question: Restless legs
Authors: Omobomi O, Budhiraja R
Southwest J Pulm Crit Care

Acute cytomegalovirus hepatitis in an immunocompetent host.