Undergraduate Opportunities to Perform Scientific Research
Through programs at our affiliated institutions under-represented undergraduate students have opportunities to participate in sleep and circadian rhythms research.   
Kirby - IBRO Internships at Boston Children's Hospital are offered throughout the academic year and also in summers. This program is for those who are curious about the nervous system, and feature faculty affiliated with the F. M. Kirby Neurobiology Center and students from Bunker Hill Community College (BHCC).  Students participating in BHCC's Learn & Earn program conduct research in our labs and are given a customized curriculum in scientific and professional skills. Internships are paid through the generous support of the F. M. Kirby Foundation, the International Brain Research Organization, Boston Children's Hospital, and BHCC. Interns also receive college credit. Prior research experience is not required. Faculty contact is Michael Do at michael.do@childrens.harvard.edu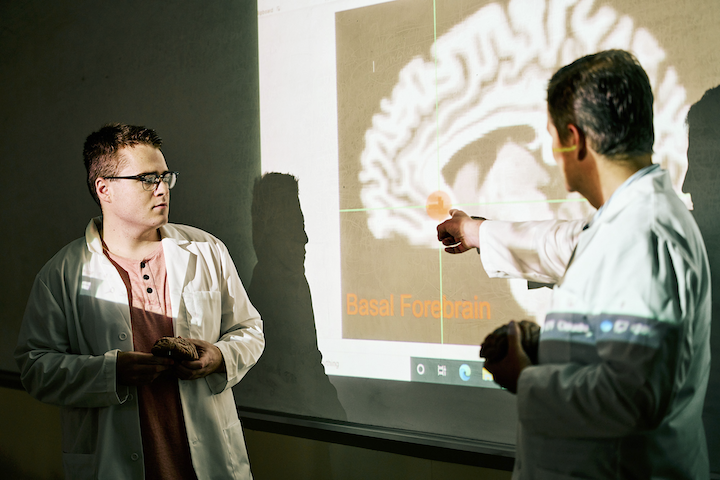 The VA Boston Healthcare System (VABHS) offers paid summer internships to promote diversity in research training at VABHS. The goal of the VA Summer Research Program (SRP) is to enhance the diversity of the biomedical, behavioral, clinical, health services and rehabilitative research workforce at VA by providing community college and undergraduate students from underrepresented groups with a mentored research experience at VABHS early in the student's development. Although these internships are not limited to sleep and circadian rhythms research that are a focus of our participating faculty. VABHS has partnered with Stonehill College to recruit students to work in VA laboratories but interested students can also contact our faculty directly (Robert_strecker@hms.harvard.edu and jmccoy1@stonehill.edu).