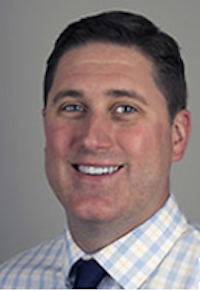 Harvard Title
Instructor in Medicine
Hospital and Administrative Title
Program Director, Sleep Medicine Fellowship, Beth Israel Deaconess/Boston Children's Hospital
Other Affiliation
Beth Israel Deaconess Medical Center
Address
Beth Israel Deaconess Medical Center
Medicine - Deaconess 311
330 Brookline Ave
Boston MA 02215
Publications View
The Respiratory Signature: A Novel Concept to Leverage Continuous Positive Airway Pressure Therapy as an Early Warning System for Exacerbations of Common Diseases such as Heart Failure.
Early-Onset Thrombocytopenia in Small-For-Gestational-Age Neonates: A Retrospective Cohort Study.
Authors: Fustolo-Gunnink SF, Vlug RD, Smits-Wintjens VE, Heckman EJ, Te Pas AB, Fijnvandraat K, Lopriore E.
PLoS One
View full abstract on Pubmed
Pulmonary function tests for diagnosing lung disease.