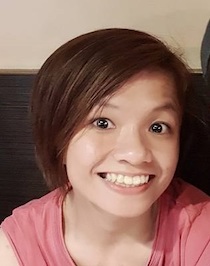 Hui-Wen Yang, Ph.D.
Research Fellow in Medicine
Position
Research Fellow, Division of Sleep and Circadian Disorders, Departments of Medicine and Neurology, Brigham and Women's Hospital
Mentor
Lab
Medical Chronobiology Program (MCP)
Address
221 Longwood Ave.
Boston, MA 02115
Yang HW, Jeng SK, Young HWV, Lin C, Wang YH, Hu K, Lo MT. A Minimum Arclength Method for Removing Spikes in Empirical Mode Decomposition.  IEEE Access 2019; 13284-13294.
Tran TT, Phan VT, Lin C, Yang HW, Wang YH, Shyu KK, Tseng WYI. Empirical Mode Decomposition and Monogenic Signal-Based Approach for Quantification of Myocardial Infarction From MR Images. IEEE J Biomed Health Inform 2019; 23(2): 731-43.
Lo MT, Bandin C, Yang HW, Scheer FAJL, Ku K, Garaulet M. CLOCK 3111T/C genetic variant influences the daily rhythm of autonomic nervous function: relevance to body weight control. Int J Obes 2019; 42(2): 190.
Yang HW, Bain A, Garcia M, Chou LS, Kjellberg F. Evidence of Genetic influence on the flowering pattern of Ficus microcarpa. Acta Oecol 2014, 57,117-123. http://dx.doi.org/10.1016/j.actao.2013.12.004
Bain A, Chou LS, Tzeng HY, Ho YC, Chinag YP, Chen WH, Chio YT, Li GY, Yang HW, Kjellberg F, Hossaert-McKey M. Plasticity and diversity of the phenology of dioecious Ficus species in Taiwan." Acta Oecol 2014; 57, 124-134. http://dx.doi.org/10.1016/j.actao.2013.10.004
Wang R, Matthews A, Ratcliffe J, Barwell L, Peng YQ, Chou LS, Yu H, Yang HW, Compton S G. First record of an apparently rare fig wasp feeding strategy: obligate seed predation. Ecological Entomology. Ecological entomology 2014, 39(4): 492-500.
Yang HW, Tzeng HY, Chou LS. Phenology and pollinating wasp dynamics of Ficus microcarpa L.f.: adaptation to seasonality. Botanical Studies 2013; 54(1): 11.