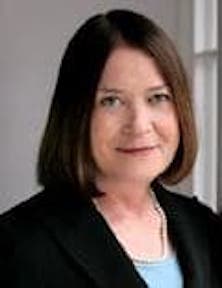 Jean K. Matheson, M.D.
Corresponding Member of the Faculty of Neurology
Harvard Title
Corresponding Member of the Faculty of Neurology
Other Affiliation
Department of Neurology, Beth Israel Deaconess Medical Center
Address
Beth Israel Deaconess Med Ctr
Neurology, CCE866
330 Brookline Ave  
Boston MA 02215
Publications View
Coexistence of narcolepsy and Alzheimer's disease.
Sleep disorders in the elderly.
Literature Review, 2003-2006
Authors: Cohen Daniel A,
Matheson Jean K
Review of Sleep Medicine,
Barkoukis TJ, Avidan AY

Clinical Neurophysiology of Sleep,
Rukove S, Blum A
Authors: Matheson Jean K,
Singh Randip,
Packard Andreja
Neurophysiology Primer

REM sleep behavior disorder: a dopaminergic deficiency disorder?
Spinal arteriovenous malformation.
Authors: Matheson Jean K
Office Practice of Neurology, Samuels MA, Feske SK

Induction of myasthenia gravis, myositis, and insulin-dependent diabetes mellitus by high-dose interleukin-2 in a patient with renal cell cancer.
Authors: Fraenkel PG, Rutkove SB, Matheson JK, Fowkes M, Cannon ME, Patti ME, Atkins MB, Gollob JA.
J Immunother
View full abstract on Pubmed
Polymorphisms in hypocretin/orexin pathway genes and narcolepsy.
Modafinil as adjunct therapy for daytime sleepiness in obstructive sleep apnea.