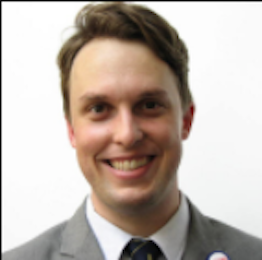 Harvard Title
Instructor in Pediatrics
Hospital and Administrative Title
Assistant in Pediatrics, Massachusetts General Hospital
Address
Massachusetts General Hospital
55 Fruit St
Boston MA 02114
Publications View
The Great ESKAPE: Exploring the Crossroads of Bile and Antibiotic Resistance in Bacterial Pathogens.
Authors: Gipson KS, Nickerson KP, Drenkard E, Llanos-Chea A, Dogiparthi SK, Lanter BB, Hibbler RM, Yonker LM, Hurley BP, Faherty CS.
Infect Immun
View full abstract on Pubmed
Bronchiectasis in Primary Antibody Deficiencies: A Multidisciplinary Approach.
Preclinical assessment of resorbable silk splints for the treatment of pediatric tracheomalacia.
Authors: McGill M, Raol N, Gipson KS, Bowe SN, Fulk-Logan J, Nourmahnad A, Chung JY, Whalen MJ, Kaplan DL, Hartnick CJ.
Laryngoscope
View full abstract on Pubmed
Sleep-Disordered Breathing in Children.
Molecular Confirmation of Ascaris suum: Further Investigation into the Zoonotic Origin of Infection in an 8-Year-Old Boy with Loeffler Syndrome.
Management and outcomes of congenital chylothorax in the neonatal intensive care unit: A case series.
Bégué, John Malone, Luke A
Authors: Kevin Gipson, Ryan Avery, Heena Shah, Derek Pepiak, Rodolfo E
Wall