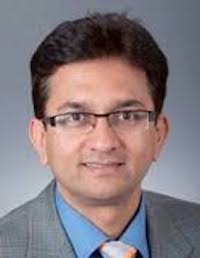 Umakanth A. Katwa, M.B.B.S., M.D.
Harvard Title
Instructor in Pediatrics
Administrative and Hospital Titles
Assistant Physician, Pulmonary Medicine, Department of Medicine, Children's Hospital Boston
Co-Director, Center for Aero-digestive Disorders
Other Affiliations
Affiliate Physician, Brigham and Women's Hospital
Address
Childrens Hospital
Pulmonary, Hunnewell 2
300 Longwood Ave  
Boston MA 02115
Publications View
Sleep endoscopy-directed management of Arnold-Chiari malformation: a child with persistent obstructive sleep apnea.
Persistent Central Apnea and Long-Term Outcome After Posterior Fossa Decompressive Surgery for Arnold Chiari Type 1 Malformation in a Pediatric Patient.
Pediatric Tongue Base Surgery.
An Unusual Case of Noisy Breathing in an Infant.
Early Management of Infants With Robin Sequence: An International Survey and Algorithm.
Children with Upper Airway Dysfunction: At Risk of Obstructive Sleep Apnea
Authors: Authors: Carlos Sisniega & Umakanth Katwa
Journal of Child Science

Advances in Asthma - III.
Advances in Management of Asthma.
Asthma Management in the Era of Smart-Medicine: Devices, Gadgets, Apps and Telemedicine.