In Memoriam: Allan Hobson, M.D.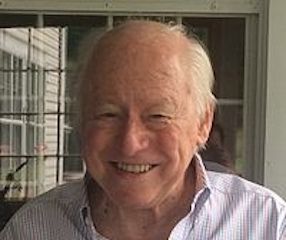 From the World Sleep Society website:
It is with great sadness that we report the passing of Allan Hobson, M.D., a pioneering sleep researcher. Widely known for his work in dream theory and consciousness, Dr. Hobson wrote, co-wrote, or co-edited numerous books and hundreds of papers advancing our understanding of these high-profile and notoriously difficult objects of study. His capacity for this intense and focused study will be sorely missed.
Dr. Hobson grew up in Hartford, Connecticut and earned his medical degree from Harvard Medical School in 1959. After several years of internships, residency, and a fellowship in France, he returned to the United States in 1966 to Massachusetts, eventually becoming Director of the Laboratory of Neurophysiology at the Massachusetts Mental Health Center. His final appointment was as Professor of Psychiatry at Harvard Medical School. He won numerous awards over his long career, including in 1998 the Distinguished Scientist Award from the Sleep Research Society.
If you have any memories or pictures you would like to share on this memorial page, please submit them to info@worldsleepsociety.org.