The 19th annual Division of Sleep Medicine Sleep and Health Benefit events and Annual Poster Session will be on December 7, 2020, via Zoom. These events bring together the Harvard sleep community and friends to celebrate the dynamism of sleep research at Harvard, the strength of our connections, and the vital importance of education regarding the role and significance of sleep in improving health and safety.
Details on participation in this event can be found on the sponsorship page. For further information, please contact the Division via e-mail sleep_medicine@hms.harvard.edu
SCHEDULE
10:00 - 11:30 AM ET
HMS DSM Annual Faculty Meeting
10:00 - 11:30 AM ET
Mary A. Carskadon, PhD Introductory Meeting with HMS DSM Trainees
12:00 - 1:15 PM ET
Division of Sleep Medicine Annual Prize Lecture by Mary A. Carskadon, PhD
"Sleepiness, Sleep, Circadian Timing, and Adolescent Sleep: A Career Perspective"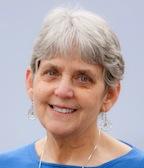 Mary A. Carskadon, PhD 
Professor of Psychiatry and Human Behavior
Department of Psychiatry and Human Behavior,
Warren Alpert Medical School of Brown University
Director of the Sleep and Chronobiology Research Lab
Bradley Hospital
1:15 - 1:30 PM ET
Awarding of 2020 Harvard Medical School Division of Sleep Medicine Prize to Mary A. Carskadon, PhD
3:00 - 4:30 PM ET
Poster Session
4:30 - 5:30 PM ET
Reception
6:00 - 7:00 PM ET
Evening Public Lecture by Mary A. Carskadon, PhD 
"Changes in Sleep Biology Create a Perfect Storm Affecting Teen Health and Well-Being"
Register now to receive a reminder for this public lecture.
If you would like to ask our speaker questions related to the public lecture, fill out the survey.
A recording of the Sleep Grand Rounds lecture and public lecture will be made available after the event.