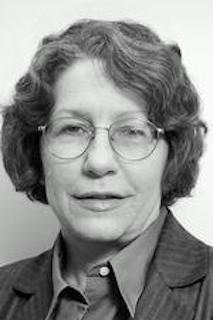 Janis Louise Anderson, Ph.D.
Assistant Professor of Psychology
Harvard Title(s)
Assistant Professor of Psychology in the Department of Psychiatry, Harvard Medical School
Administrative and Hospital Title(s)
Director, Seasonal Affective Disorders Clinical Services, Brigham and Women's Hospital
Associate Psychologist, Department of Psychiatry, Brigham and Women's Hospital
Other Affiliation(s)
Department of Psychology, University of New Mexico
Publications View
Stress, anxiety, and depression of both partners in infertile couples are associated with cytokine levels and adverse IVF outcome.
Authors: Haimovici F, Anderson JL, Bates GW, Racowsky C, Ginsburg ES, Simovici D, Fichorova RN.
Am J Reprod Immunol
View full abstract on Pubmed
Testing encourages transfer between factual and application questions in an online learning environment
Authors: Thomas RC, Weywadt C, Anderson JL, Martinez-Papponi B, McDaniel MA
Journal of Applied Research in Memory and Cognition

Constraint is associated with earlier circadian phase and morningness: Confirmation of relationships between personality and circadian phase using a constant routine protocol
Authors: Bullock B, Murray G, Anderson JL, Cooper-O'Neill T, Gooley JJ, Cain, SW, Lockley SW
Personality and Individual Differences

Translating Psychological Research into Practice (LR Grossman & S Walfish (eds))
Authors: Anderson JL
Clinician Application --Seasonal Affective Disorder

Use of a supplementary internet based education program improves sleep literacy in college psychology students.
Lux vs. wavelength in light treatment of Seasonal Affective Disorder.
Testing the "Testing Effect" in the classroom
Authors: McDaniel M, Anderson JL, Derbish MH, & Morrisette N
European Journal of Cognitive Psychology

Light therapy in the clinical management of an eating-disordered adolescent with winter exacerbation.
Changes in regional cerebral blood flow following light treatment for seasonal affective disorder: responders versus nonresponders.
Sleep in fall/winter seasonal affective disorder: effects of light and changing seasons.
Authors: Anderson JL, Rosen LN, Mendelson WB, Jacobsen FM, Skwerer RG, Joseph-Vanderpool JR, Duncan CC, Wehr TA, Rosenthal NE.
J Psychosom Res
View full abstract on Pubmed